What is Fairtrade?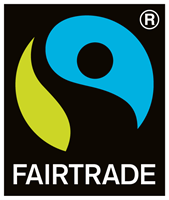 The Fairtrade mark on products is an independent guarantee that disadvantaged producers in the developing world are getting a better deal. Fairtrade means that:
Producers are paid a price that covers the cost of production;
No child or forced labour is used;
Environmental/health and safety standards are observed
A premium is paid for community health and infrastructure projects
Fairtrade is a simple way to help address inequality and poverty every time you shop. (The products taste good too!)
Fairtrade in Wyre Forest
Bewdley, Kidderminster and Stourport-on-Severn have all achieved Fairtrade Town status. To receive this award, a range of targets must be achieved - Go to Fairtrade Towns. Each town has a Fairtrade group, organising promotional activities and encouraging more shops, caterers, retailers, schools, churches, employers and shoppers to 'Go Fairtrade'. To find out more about Fairtrade in each town, or to offer your support, please contact the relevant co-ordinator:
Bewdley: Elaine Barbour, 01299 400617
Kidderminster: Sue Cowen, 01562 755552
Stourport-on-Severn: Derek Wood, 01299 823619
What is the Council doing about Fairtrade?
In October 2004, the Council agreed, unanimously, to support Fairtrade. We now serve Fairtrade refreshments at council meetings and sell Fairtrade products in the cafe at Wyre Forest House.
Schools
Fairtrade provides a learning route into global issue. Find out more about the Fairtrade Schools scheme.