How to sign up
Head to the My Wyre Forest login page.
To sign up and create a My Wyre Forest account, all you need is an email address. Registering with My Wyre Forest offers many benefits, you can make and manage requests for a number of council services, and we can update you more easily on their progress as well as send you important information about your local area.
However, you don't have to create an account, you can notify us about things anonymously, but you will miss out on these benefits.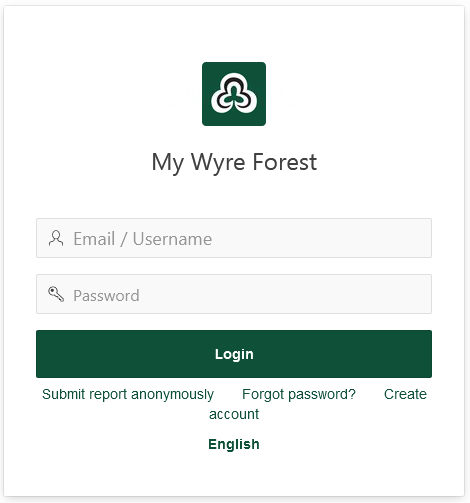 Account settings
Once you have either registered and logged in to your account, or decided to remain anonymous, you will see the home screen.
The home screen displays the 'hot topics' of the moment. You then choose what you want to do by using the navigation bar on the left hand side.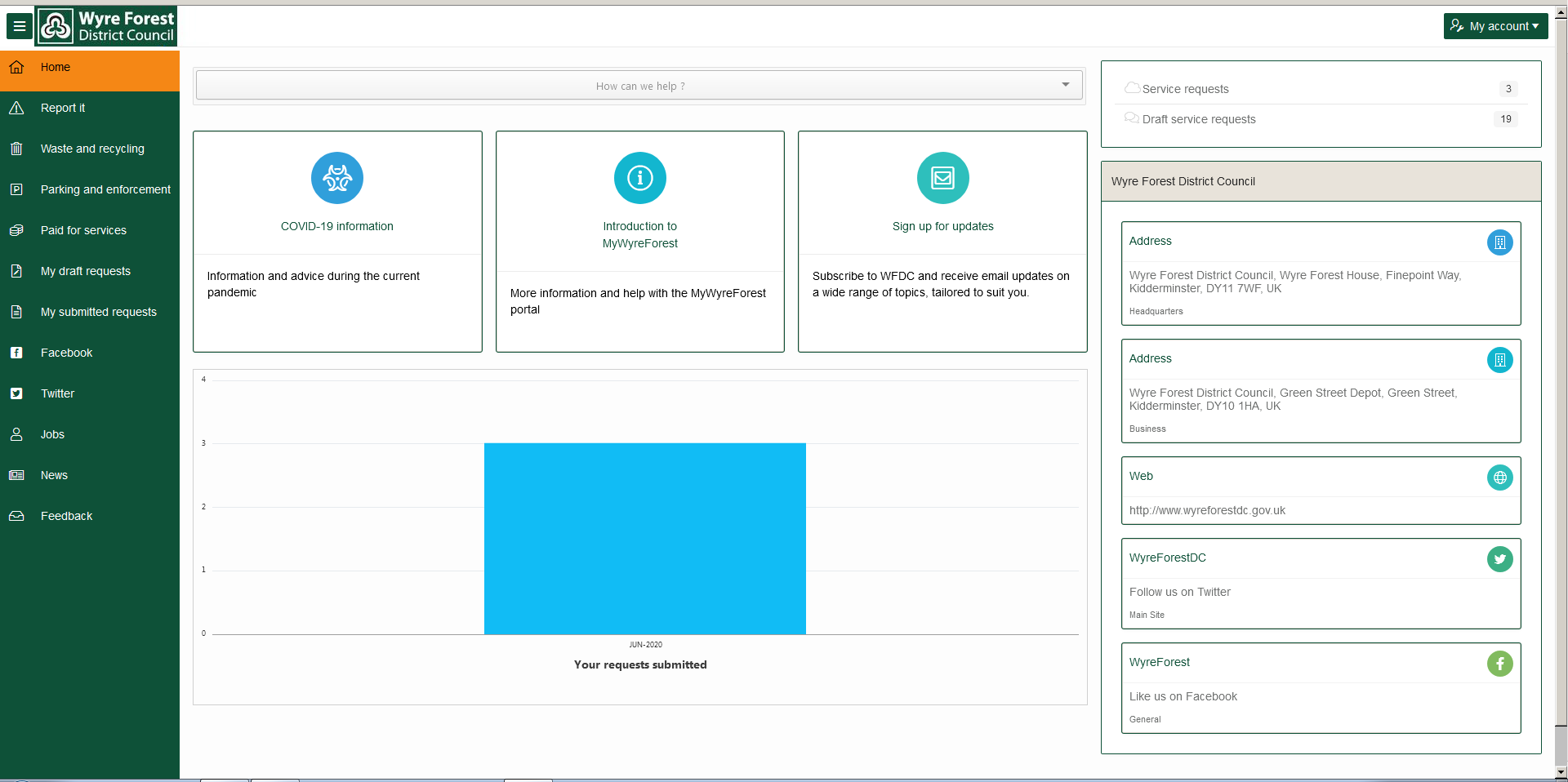 Using the portal
The four main categories are "Report it", "Waste and recycling", "Parking and enforcement" and "Paid for services". Under these categories you can report incidents to Wyre Forest District Council and Worcestershire County Council, as well as find out more information about those services.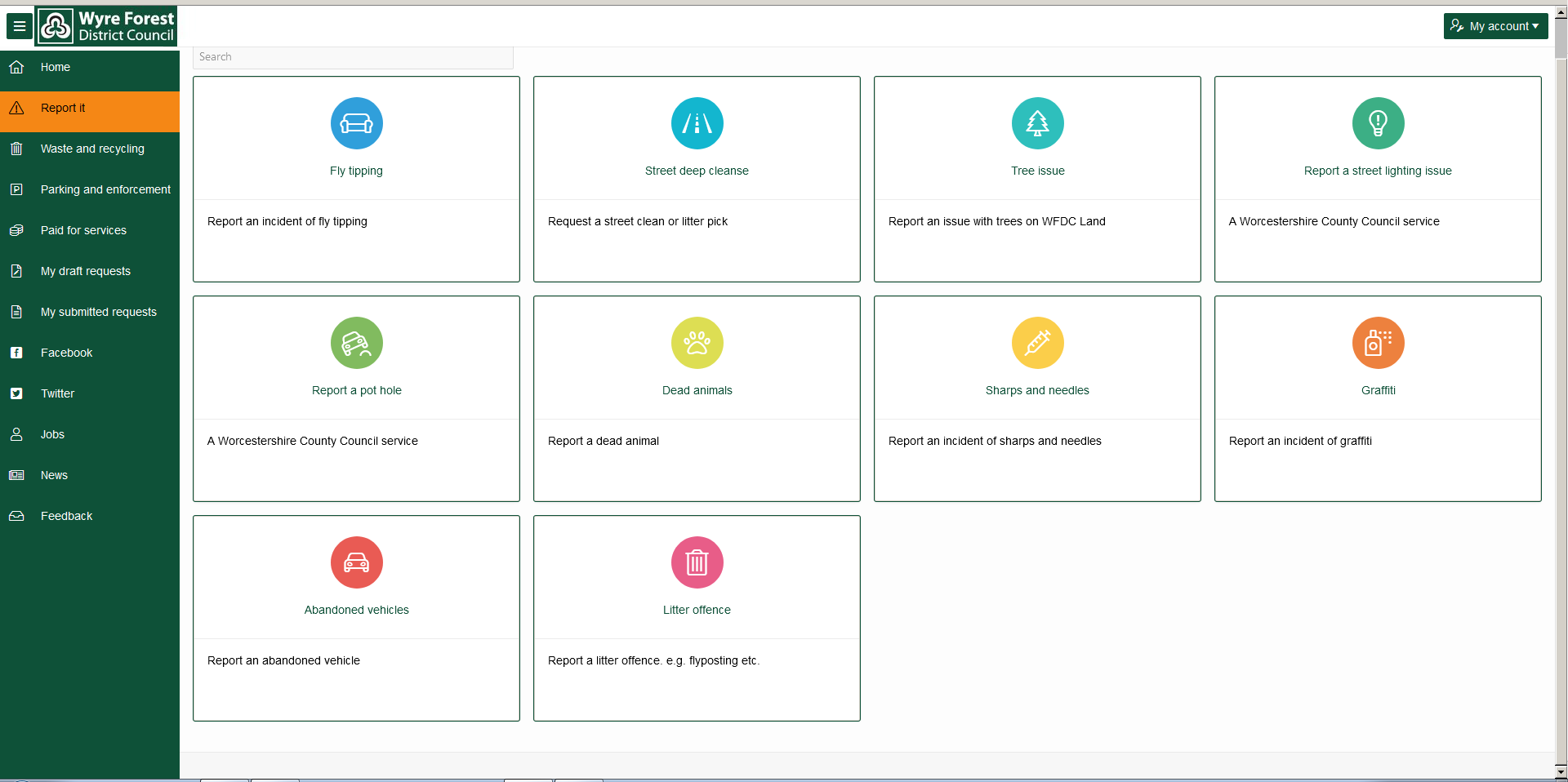 As well as choosing the four main categories you can also review and manage your service requests, under the headings "My draft requests" and "My submitted requests". Draft requests are where you can save a form you are working on and come back to it at a later time. You can also add notes to requests you have submitted, to provide us with more information to help deal with your request.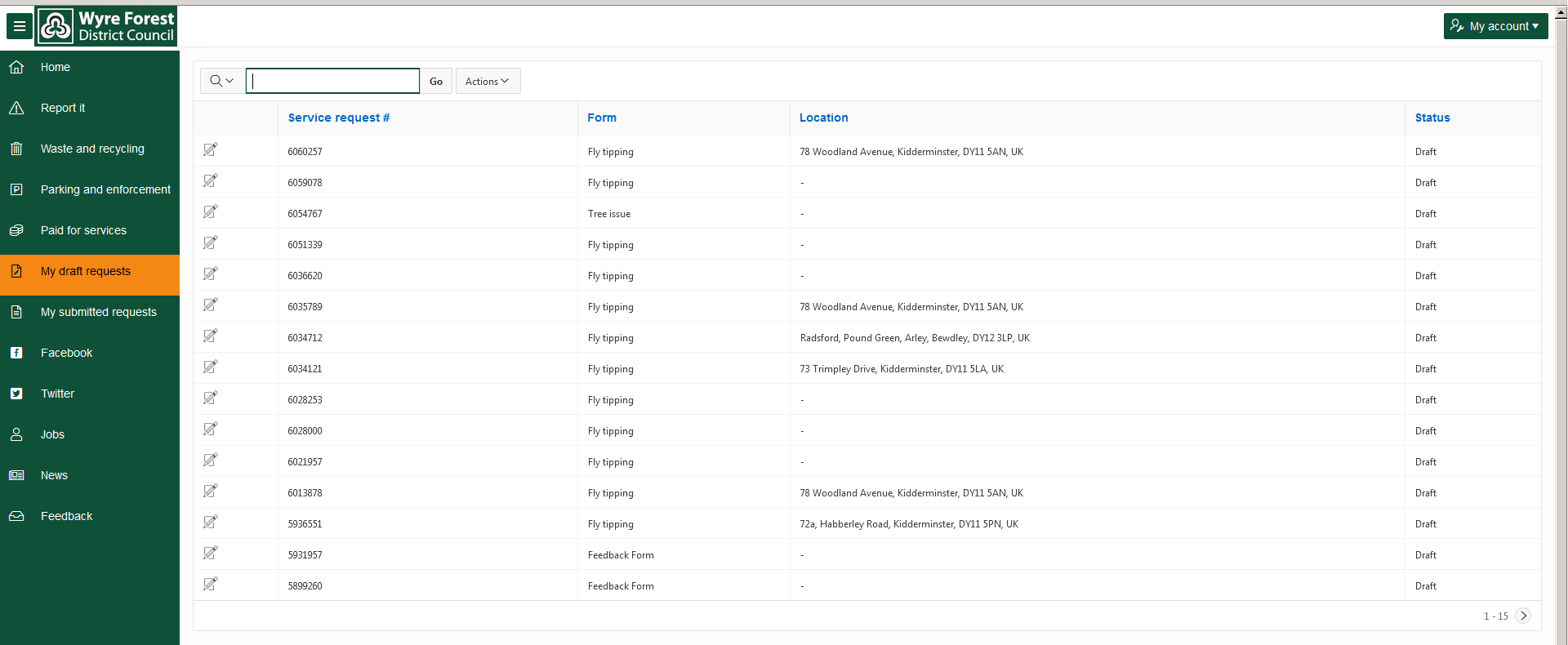 Managing your account and information
You can also manage the information that we have about you. If you select the My account button at the top right of the page, you will be able to edit the information we have about you.