The Depot
Certificate of Professional Competence Driver Training
Whether you're a new driver or already qualified, we offer bespoke training within our in-house training facility in Kidderminster.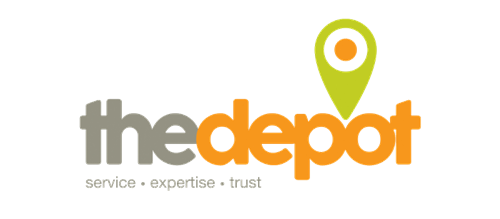 Video transcript for users of assistive technology
[Music: Na Na Na Artist: Lux-Inspira]
[engine starting]
"What's driving you?"
New career
New opportunity
New ventures
New you
We will train you for your LGV licence. Driving your career
[Music: Amped Adapter Artist: Fredit]
Why you should train with us:
Medical exam: we book you in for your compulsory medical exam
Home learning: learn at your own pace
Practical learning: local instructors on local roads
Hazard perception: get your instincts ready for the test
Instructor on board: get 100% test ready
Practical driving: get familiar with your vehicle
Practical test: our instructors will test you
Pass your test: we guide you every step
We get you there
The Depot
✓ Results driven
✓ One stop shop
✓ Trusted reputation
✓ Flexible learning or intensive courses
Call our team today
Book your future today
01562 732528
The Depot
Fancy a career change?
Be Smart Be Legal
Class C LGV driver training by fully accredited Road Transport Industry Training Board (RTITB) registered instructors
RTITB registered master CPC instructors
Purpose built training rooms
Wide choice of training modules
Spread your training up to 5 years
Pre-booking required
1:1 or 2:1 tuition
26 tonne purpose-built training vehicle
Digital Tacho training
Free assessment before training
Book your place today 01562 732157
Training module content
1 day course includes loan of materials (books/ DVD)
4 hour practice, classroom based
Booking of an official test in Worcester
Theory and hazard included
Monday to Friday only (weekend on application, weekend rates apply)
Course includes: 1 hour assessment
4 day course, based on 8 hours drive time/ and classroom based
Test included in price
Use of vehicle for test on the 5th day
Monday to Friday only (weekend on application, weekend rates apply)
CPC theory on site (Green St) and at test station/ CPC practical onsite and at test station
Booking of an official test in Worcester
CPC theory and CPC practical
Booking of an official test at a testing station
Monday to Friday only (weekend on application, weekend rates apply)
Your trainer is a fully qualified RTITB instructor, and the Wyre Forest District Council are members of the RTITB Masters Driver CPC Consortium, JAUPT approved Consortium AC00223
7 hour module
Buffet lunch and drinks supplied
Monday to Friday only (weekend on application, weekend rates apply)
All courses start and finish at Green St, Kidderminster, DY10 1HA
Enquire about professional driver training
Our team is waiting to assist you towards your next challenge or maintain your current driver competence.
To book a place or if you require more information, please complete the enquiry form below.