The Depot
MOT vehicle testing
We can provide an independent MOT test for cars and light vehicles up to 3.5 tonnes.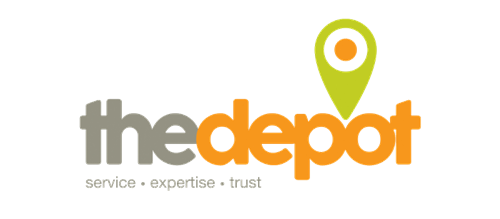 Information and advice
Our team of experienced MOT testers will carry out an independent check on your vehicle. Unfortunately we are unable to carry out any of the required repairs, should your vehicle fail.
To help you reduce the risk of your vehicle failing then please refer to our easy to spot / fix failures, with a few simple pre MOT checks.
Screen wash – make sure its topped up!
Are all the vehicles fluid levels correct? check the engine, cooling, brakes and steering
Wipers – do they clear the screen effectively? ( usually wiper blades require annual replacement )
Drivers view – please remove sat nav's, phone holders, air fresheners or any other obstruction from the windscreen or interior mirror
Tyres – Has the tread is worn below 1.6mm or are there are obvious bulges or cuts to the tyre structure
Brakes – have they started to make an unusual noise or squealing?
Bulbs – check that all your lights are functioning, they all need to be working.
Warning lights – EML, ABS, TCR, TPS, in general, any malfunction lamp should be rectified prior to test.
Fluid leaks – are there any obvious leaks from the fuel system, engine, brake or steering, you'll see these on your driveway when you move your vehicle
Exhaust – has your exhaust become louder or knocking. Does it emit any smoke?
Can you open all doors, bonnet and boot?
Please remember the tester will be examining all areas of your vehicle. Please make it easy for them to do so by removing anything that may obstruct their inspection from the boot and passenger areas.
We cannot guarantee a pass, but these simple checks will help prevent some of the failures we see when testing. If your vehicle does fail, then you will be able to re-book your vehicle with us for a free retest via the booking system. If you are unable to find any available day or time for your retest within the 10 working days then please phone 01562 732924 and we will try and accommodate you as best as we can.
To preserve the date on your MOT, you can book up to 28 days before you MOT is due to expire.
Sign up for free MOT reminders through GOV.UK., it will only take a few minutes of your time, and will help you not to miss your MOT expiry date in the future.
Location
Our MOT centre is located at:
Green Street Depot
Green Street
Kidderminster
Worcestershire
DY10 1HA
3-wheeled vehicles (over 450kg unladen weight)
Cars (up to 8 passenger seats)
Motor caravans
Quads (max unladen weight 400kg – for goods vehicles and max net power of 15kb)
Dual purpose vehicles
Private hire and public service vehicles (up to 8 seats)
Ambulances and taxis
Private passenger vehicles and ambulances (9-12 passenger seats)
Goods vehicles (up to 3,000kg design gross weight)
Goods vehicles (over 3,000kg up to 3,500kg design gross weight)
A free retest within 10 working days, should your vehicle fail.
We are currently unable to take MOT bookings.